Friday 14 April to Monday 17 April 2017 10am-4pm daily. Crafts at the National Herb Centre. Located on the B4100 North of Banbury OX17 1DF this annual event will be returning with new and established exhibitors. Meet the artist and watch demonstrations of them in action. Why not purchase a piece of original crafted work direct from the maker. Free entry and parking. Come and say hello.
17-19th March 2017 Art on the Hill 2017. New year and a new event. Art on the hill takes place at Brill Church of England School, Bill, Buckinghamshire this exciting event returns following a very successful event last year. Over 750 people came along to support and buy local art and were impressed with the quality of work on show. See you there.
25-28 March 2016 Crafts at the National Herb Centre, Warmington Nr Banbury Oxon. OX17 1DF. Fantastic day out for the whole family. Demonstrations, traditional arts and crafts, free entry and parking. 10-4pm daily. Also available, family friendly restaurant and countyside walks.
26 November. The Apricot Rooms, Cartwright Hotel, Aynho OX17 3BE, This select event showcases Jewellery, paintings, textiles, ceramics and chocolate. What more could you want. 2pm -8pm For one day only. Not to be missed.
18 November 2-8pm and Sat/Sun 19-20 10-4pm. Open Studio here in Tysoe. Visit the studio to see where the pots are made and browse pots for the home and garden whilst sipping mulled wine and munching cake (in aid of Warwickshire Air Ambulance). Great opportunity to buy something unique directly from the maker.
5 November. Hook Norton Annual Christmas Craft Fair. One of the best in the area. 10-5pm St Peters Church Hook Norton OX15 5NH.
29-30 October. Selected event for Warwickshire Open Studio Autumn Fair. 35 artists one venue. Warwick Art Centre, University of Warwick, CV4 7AL. 11-5pm daily. warwickshireopenstudios.org.
10 September 2016 Kineton Farmers Market. Set in the unique market square in the centre of Kineton. Warwickshire local producers and makers set out there stalls for the last event of the year. Support local business and find something a bit different. 10am - 1pm.
17 September 2016 Totally Locally. This popular event supporting local arts and crafts is back in the wonderful market town of Shipston on Stour. Warwickshire. If you are looking for something original this is the place to come. This event starts at 10am and finishes at 4pm. Free Entry.
2 October 2016 Banbury Canal Day Set next to the canal in Banbury, this annual extravaganza of all things waterways is a great day out for all the family. Free Entry. 10-5pm.
15 October 2016 Craft Fair at Woodstock Town Hall, Oxfordshire. Set in the historic town of Woodstock this annual event is a great show case for arts and crafts in the area. Open from 10-4pm.
8 July to 17 July North Cotswold Art Association summer Exhibition in Stow on the wold. Open daily with free admission.
3 August to 9 August. Set in the beautiful Lower Slaughter Village hall in the heart of the The Cotswolds, this established summer exhibition holds a real treat for everyone, with artists to talk to and wonderful art to view and purchase.
Week 3 Great Rollright site 357, Gt Rollright village hall OX7 5RY. 12-6 daily. Exhibiting as a well established group, including textiles, paper, paintings, photography and sculpture with daily demonstrations, tea and cake.
Oxfordshire Art Weeks. 7 May to 30 May. I will be exhibiting in two locations. Week 1 East Oxford site number 41, 109 Fairacres Road, Oxford. OX4 1TQ. 7-8 May and 12-15 May, 11-6 daily. Solo exhibition in beautiful garden, using traditional techniques and to compliment - bright vibrant work using multiple firings. Part of East Oxford Art trail.
2-3 April 2016 Moreton Creative Crafts. Set in the centre of the delightful town of Moreton in Marsh Gloucestershire in the historic Redsdale Hall, visitors will find a wonderful selection of local arts and crafts. Free entry. 10-5 daily.
19-20 March 2016 Sibford Gower's 20th Annual Art Exhibition and Craft Fair OX15 5QP. 10.30-4.30 daily. One of the first events of the year. Local artists from around Warwickshire and Oxfordshire.
5–6 December Wartime Christmas Fayre at Upton House. OX15 6HT Set in the beautiful grounds of this flagship National Trust Property. Visitors will be able to browse and purchase unique gifts for Christmas and beyond. Gates open at 10 and close at 4pm daily.
28-29 November Two Events in one day…. Artmix Annual Christmas Arts and Crafts Exhibition in Chipping Campden Town Hall. 11-4 pm daily. Paintings, Photography, Iron Work, Ceramics and Textiles all under one roof. Free Entry. Great opportunity to get that special gift for Christmas. 11-4 Also at Sulgrave Manor, OX15 6HT Nr Banbury. As part of there Christmas market. 11-4pm Daily.
Hook Norton Christmas Fair 31 October 10-5pm. St Peters Church Hook Norton Nr Banbury. This annual event offers visitors a fantastic selection of arts and crafts set in this beautiful church. Refreshments available.
Creative Divergence 1-4 October 10-5pm daily. Aynho Village Hall, Nr Banbury OX17 3AN. An Exhibition of painting, sculpture, stained glass, pottery and embroidery. Free Entry. Refreshments available.
The Old Beer House Chapel, Great Rollright OX7 5RR, 12-6pm daily, Thursday 7th until 8 pm. Exhibiting with Amanda Glanville (glass beads) and Lis Mann (textiles). Come and join us on the 2nd and 3rd for Tipsy Fruit Punch Preview. We are part of the Great Rollright Art trail, 27 artists in 5 sites, parking, tea and fabulous art www.artweeks.org
Warwickshire Open Studio's
27 June to 13 July 9-5.30 daily, 11-4pm Sunday's
Set in the 19c Chapel at The Richard Harvey Collection Shipston on Stour. CV36 4AP. I will exhibiting alongside, Grenville Moore (paintings), Lis Mann (textiles) Emily Fermor (jewellery) and Heather Bailey (paintings). Demonstrations over the two weeks, artists also on hand to talk about their work. Stunning work in a stunning location in the heart of a true market town. www.warwickshireopenstudios.org
Stratford homes and Gardens
Set on the Recreation ground in the heart of Stratford upon Avon, next to the river Avon. Come and find me in the Local Craft marquee. www.stratfordhomesandgardens.co.uk for more information
Summer Exhibition at Lower Slaughter Village Hall GL54 2HS
29 July - 4 August Open 10 am-6 pm daily, (4pm on the 4th)
Following the success of last years event local artist return to this delightful cotswold beauty spot to exhibit their art and crafts. Cash and Cheques only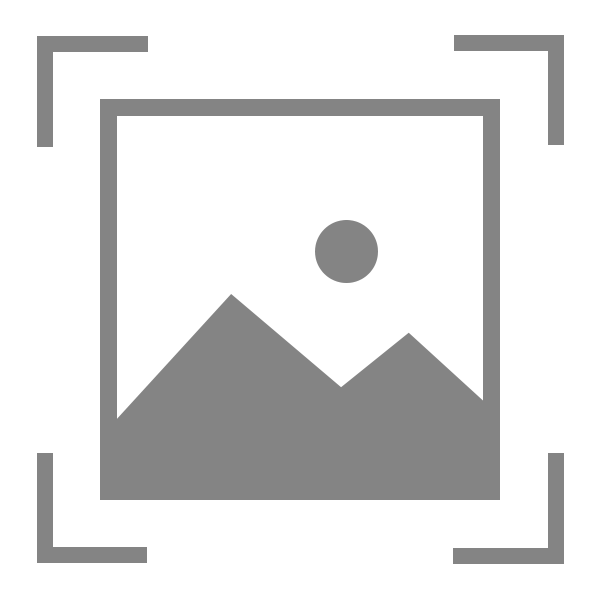 Please reload